Bobby Wright's Cancer Fight
A fighting fund to treat a 5 year old Devon boy's rare cancer in the USA
Trustees:- Roger Briscoe, Jacqueline Wright, Lynda Tozer (Treasurer)
Please Note: Our problems with the phone system have been resolved. You can contact us on the usual number – 01392 833 970
We are continuing to support other seriously ill children & their families.
Please visit www.bobbysfund.org for more details.
As always, Thankyou to everyone involved.
Latest News:
Update 02-10-2007
Letter dated 19-09-2007 from Royal Devon & Exeter Paediatrics:-
I was pleased to review Bobby with both parents on September 13th. I was pleased to hear that he has been completely well in all respects and they have no concerns at all about him. He is on no medication but continues a range of nutritional supplements.
Examination: Very bright and well, weight 20.8 kg (slightly above 50th centile), height 111.9cm (25-50th).
No abnormality on full general examination.
I am delighted with Bobby's progress. I did not do any investigations, explaining to his parents at this stage there is no advantage in doing them. I have asked to see him again in 3 months.
With Kind Regards
Yours Sincerely
Dr Andrew McNinch
Consultant Paediatrician.
Previous News:
Updated 25-06-2007
Bobby is still doing well.
Letter dated 15-06-2007 from Royal Devon & Exeter Paediatrics:-
It is a delight to see Bobby looking so well. Physical examination was reasurringly normal. Bobby has excellent growth velocity and weight above the 50th centile (20.2Kg) and height between the 25th and 50ths centiles (110.1cm). Bobby did a urine sample today which has been sent for urinary catecholemines and HVA & VMA analysis.
I plan to review Bobby in further three months.
Yours Sincerely
Dr Corinne Hayes
Consultant Paediatrician.
A big thankyou to everyone for your continued support, prayers and well wishes.
Jacqui & Family
Updated 26-03-2007
Bobby is very well at present, of course we are still worried about relapse as Neuroblastoma has the highest relapse rate of any human tumour. Indeed, we have spoken to other families who have lost their child many years after diagnosis.
"Although in children under 1 yr of age, neuroblastoma may be curable, older children often have metastasis at the time of diagnosis and most of them die despite intensive treatment." – Journal of Pineal Research 2006
Therefore, we would ask everyone who has followed the plight of Bobby to continue their prayers and positive thoughts.
A letter dated 20-03-2007 from Royal Devon & Exeter Paediatrics:-
"On neurological assessment Bobby has a normal gait, normal tone and power and normal reflexes. Bobby is demonstrating excellent growth velocity with his height 107.9cm, between the 25th and 50th centiles for age and weight 19.3kg, just above the 50th centile. Bobby is on a carefully monitored 'anti-cancer' diet. This, his Parents have researched extensively and fundamentally Bobby's diet is exceptionally healthy with no preservatives. Bobby looked a glowing example of its efficacy today."
Dr Corinne Hayes – Consultant Paediatrician.
Following a 2 hour meeting with Dr Brian Kushner at Memorial Sloan Kettering Cancer Center in New York last Thursday, as treatment is not without side effects and Bobby would need pre-conditioning treatment before the anti-body therapy can be commenced, together with the consultation of a number of Bobby's medical practitioners, it has been decided that the CF8 anti-body will be deffered at this time as a relapse strategy.
If Bobby were to relapse, (which presently is about an 80% chance within the next 4 years) this would be a last line of defence. Additionally, one of the larger issues concerning the rejection of the mouse anti-bodies has moved forward. The Americans are developing a humanized anti-body and this will greatly reduce potential side effects.
Therapy using humanized anti-bodies would also be much less painful for Bobby and at this time, there are no major side effects expected.
In the meantime, the money will be brought back from America as it is losing value at the moment in light of the US dollar sliding against the Pound.
The money will go back to Bobby's account at the Royal Bank of Scotland and the bank will advise us how to obtain the best possible returns without any risk to the capital.
The entire returns from the investment will be donated to Bobby's Fund to help other families who have children with serious illnesses to enable them to pursue an intergrated medical approach as Bobby has enjoyed. The support will be given to families who are financially unable to meet the significant expenses incurred by a fully intergrated treatment plan.
To this end www.bobbysfund.org has been established to distribute this direct support.
For more information: www.bobbysfund.org
The Wright Family
Hello, thank you for visiting My Site.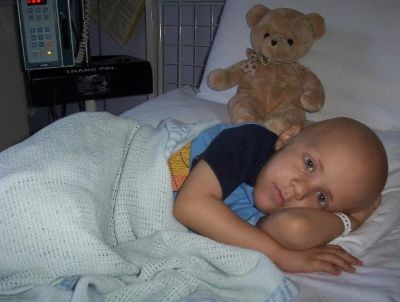 Bobby Wright age 4
In April 2005 he had an aching leg which after 5 weeks of treatment for osteomeyitis including an operation, was found to be caused by a very agressive childhood cancer called Stage 4 Neuroblastoma which has spread to his bone marrow. His primary tumor site is his left adrenal gland which is just above the kidney.
In the UK the 5 year survival rate is just 20%.
Soon after this awful diagnosis I was given an information sheet for parents dated August 2002 which set out the six parts of his treatment. I found after much research that these six treatments are the best treatments available in the world at present so I was consoled by this.
Then in July I was given a letter by the Bristol Childrens Hospital stating that the 6th part of the treatment (Immunotherapy) had been put back until further notice due to problems with the manufacturing process of the antibody.
I was then determined to find this treatment elsewhere as I want the best treatment available on the planet for Bobby, as would any parent.
The Immunotherapy or Antibody Therapy as it is also known increases the survival rate to over 50%. It is currently only available at the Memorial Sloan Kettering Cancer Centre in New York. They have administered over 18,000 doses since 1986 with no serious side effects and under the right conditions it is a cure.
The initial deposit for the Antibody Therapy at MSKCC is $350,000. We do not own any property or indeed anything of a significant value.
It is easy to say "The State or someone should help" but this will not happen and so we have to rely on the generosity of the public.
Please can you forward this web address to everyone you know, as we need all the help we can get.
www.bobbywrightcancerfight.co.uk
Thank You.
The Royal Bank Of Scotland has kindly set up a special treasurers account. If you would just like to make a donation the details are below:
Account Name: Bobby Wright's Cancer Fighting Fund
Account Number: 10 11 77 66
Sort Code: 16-19-25
Or, if you have a paypal account you can log in and send us a donation. The email address to give paypal is: thepoundhouse@btinternet.com
Or you can send donations to:
Pound House, Kenn, Nr Exeter, EX6 7UL. Please make cheques payable to: Bobby Wrights Cancer Fighting Fund.
We are so grateful for your thoughts and prayers. Please feel free to call me, Kevin Wright, anytime on: (0044) 1392 834 857 OR (0044) 7940 791375. Or email me at:
thepoundhouse@btinternet.com
Thank You So Much For Your Help.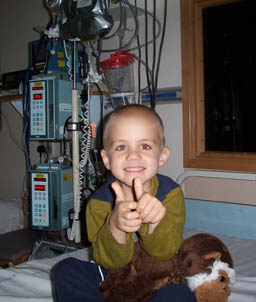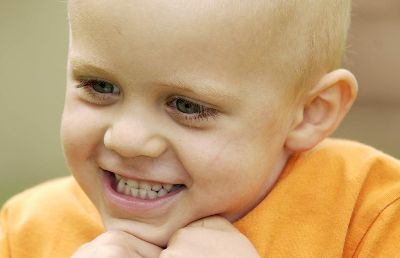 Special Links
You never know when you might need blood! Click this image link to find your nearest donor session:

For more information on non-toxic treatments see:
www.yestolife.org.uk